BRON Studios is a global media and entertainment studio working across Film, Television, and Animation. The studio has tallied up an incredible roster of releases, attaining a long list of prestigious accolades. Whether it's the box-office record-breaking film, Joker, Academy award-winning, Bombshell, or Sundance winner The Birth of a Nation, BRON has cemented its professional status on the world stage.
One of BRON's latest projects is the Netflix, animated release, The Willoughbys – the film follows a group of children as they send their parents on treacherous vacation as a form of revenge. The large-scale production utilized BRON's multi-studio capacity and needed a collaboration review tool to bridge the distance between team members.
We spoke with Rob Lodermeier, Animation Supe and Co-Director for The Willoughbys, about his experience using SyncSketch as an animation review tool.

The Willoughbys
The high-quality full-CG animated picture produced by the studio is achieved through a lot of hard work that's matched with a strong passion for the job.
"BRON producer Luke Carroll borrowed the original book of the story – written by Lois Lowry – from a library on Vancouver Island. The book peaked Luke's imagination and he crafted a pitch to develop a feature film. Kris Pearn got really into the story, opting to take on the directorship," continued Rob.
"I started working on Willoughbys as an Animation Supervisor just as we were finishing up The Henchmen. About a year before the end of the project, the director approached me to step up and become co-director," said Rob.
As co-director, Rob got an expert insight into the full directing role's tough requirements.
"To be successful as a director, you need to live and breathe the job – it's really intense."
SyncSketch slotted perfectly into Rob's workflow as his role involved a lot of travel – he used the tool to complete daily animation reviews seamlessly from remote locations.
"When I found out there was something you could collaborate in real-time, I was really excited. With the start of the Willloughbys project, I was determined to bring SyncSketch into our pipeline to enable a clearer review process and closer collaboration," said Rob.
"(For The Willoughbys) We had daily SyncSketch sessions, the coordinators would have the media ready for the sessions to review, then we watched it live with the artist. With SyncSketch, I can be in a hotel room or airport lounge, drawing over animation remotely and offering accurate feedback to my team – even if we're miles away from each other."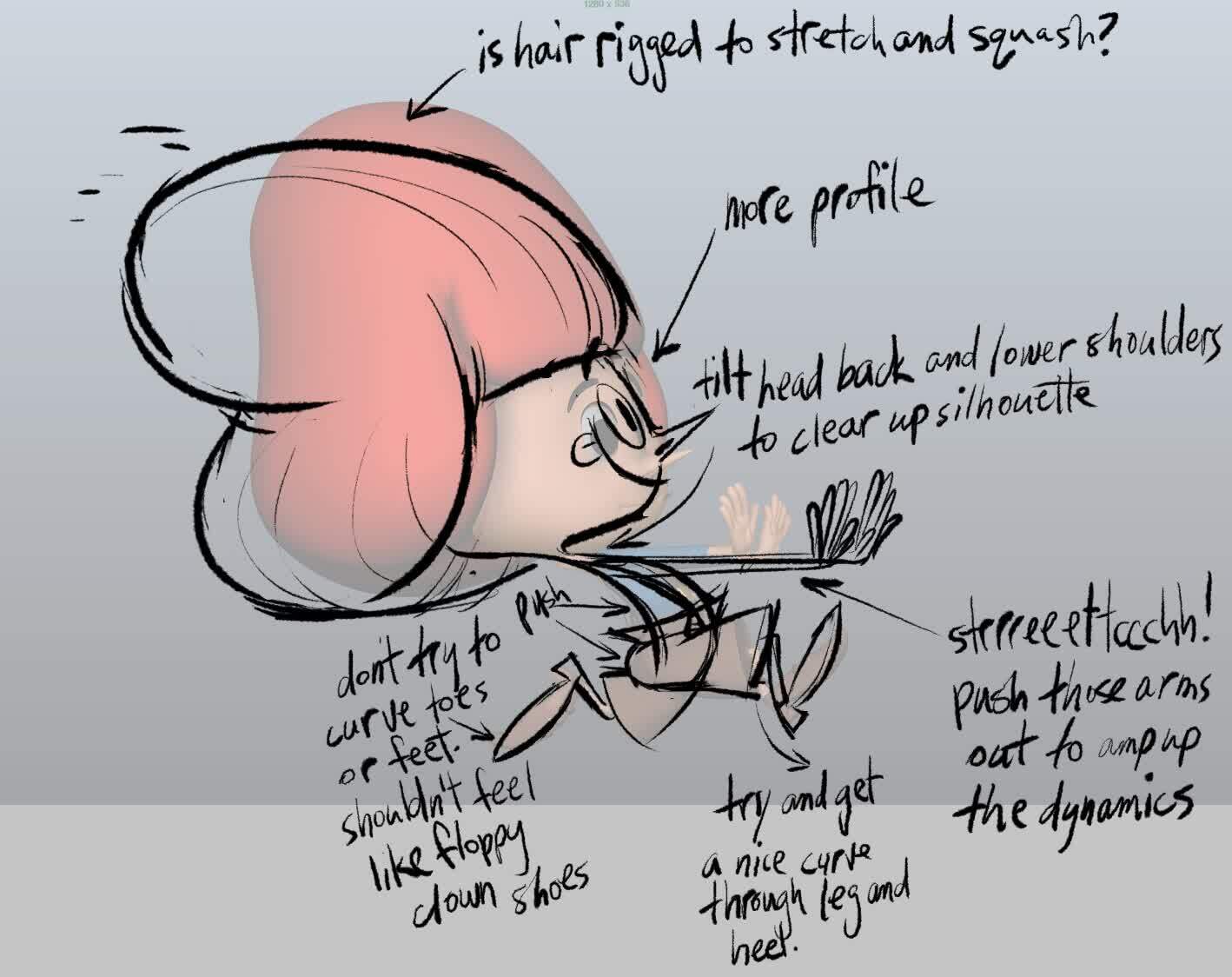 Visual expression
"Sometimes, you can't put into words what you want to say. You have to draw it."
While written annotations and verbal feedback are important parts of any review session, ultimately, artists are primarily visual thinkers. The closer an artist is to the shot at hand and the more visually creative an artist can be, the quicker and more satisfying the process becomes. Rob found that the drawing tools in SyncSketch allowed him and the artists to express their ideas fully during review sessions.
"For anyone working in animation or any visual media, we're driven by the same visual principles. We all come back to the roots of drawing. Solutions that don't offer these core drawing tools mean you can lose context and the ability to effectively communicate. If you treat review software more like a graphics editor, or Photoshop, the way SyncSketch does – that's the best possible scenario," explained Rob.
"A lot of media review solutions out there only have very rudimentary drawing tools, it's crazy!"
The intimacy and hands-on feel created in the virtual SyncSketch environment is much closer to in-person meetings, and Rob found that by fusing it with other video communication tools, BRON could easily connect as a team.
"Working with a tool like SyncSketch is much closer to being in a drawing-room. We combined it with Zoom for VOIP whenever daily reviews couldn't be done in-person. With that kind of setup, it felt like we were present with each other which really helped. I'm not even that great at traditional drawing, but even so, I could express myself. It actually encouraged me to draw more to get my ideas across."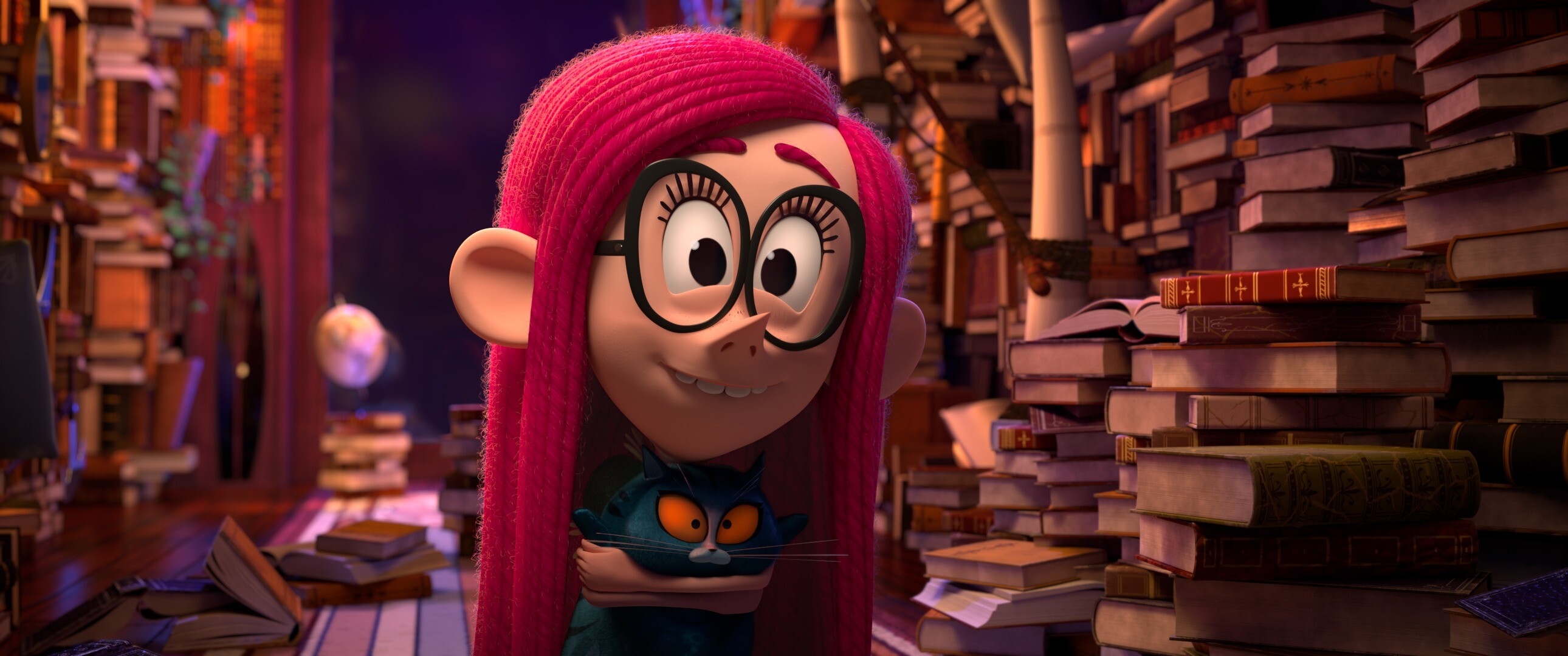 Moving Forward
Three years in the making, The Willoughbys was a great experience for both BRON and Rob – teamwork and collaboration played a central role in the film's eventual completion.
"It was a great experience. The team was perfect for it, really quirky, funny, and charming. I know this is reflected in the movie too. Kris was collaborative and listened to anyone in the room, he was really inviting and open. I feel lucky to have worked with him on this," said Rob.
Rob's experience with SyncSketch has also inspired him to share his skills through education, utilizing SyncSketch to provide online, remote lessons.
"I love the direction SyncSketch are going in, the iPad version works super well. I'm teaching Animation remotely now for CGSpectrum and I will definitely be using SyncSketch for that for sure."
Thanks goes to Rob, BRON Studios and Netflix for contributing to this article.