Have you ever wondered what life is like as a VFX producer? What happens when a studio goes remote, and what big wave might hit the VFX industry soon? We speak with ATK PLN Producer Justin Skerpan to dig in to exactly that!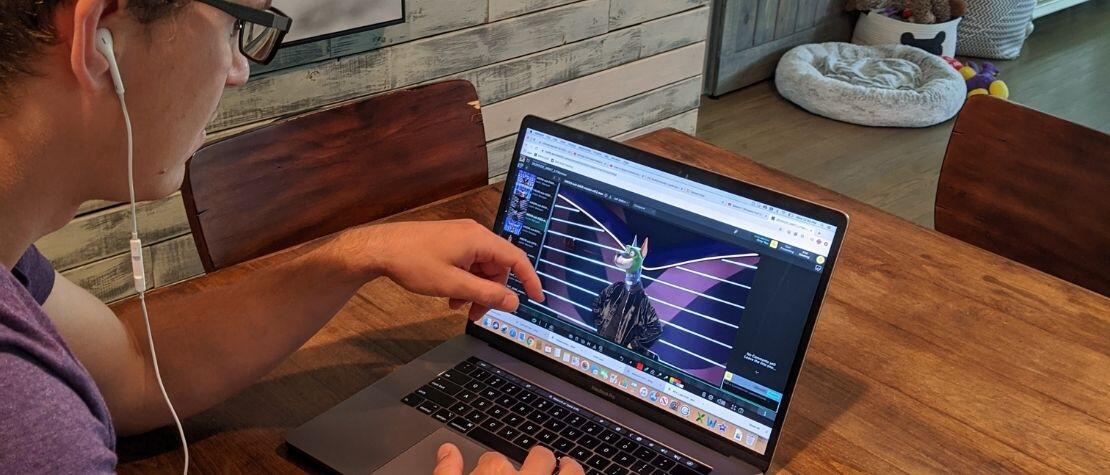 Can you tell us a bit about your background and how your career began?
I started at ATK PLN fresh out of school as a commercial PA. Within 6 months I was managing the CG department, something that became essential to my growth within the industry. Managing the CG team gave me the opportunity to ask questions, learn workflow and process, and better understand all elements that go into production and the dependencies that drive production plans (whether it be fully CG, live/CG integration, design, etc).
What does a typical day at ATK PLN working remotely look like?
As a producer, my day primarily consists of a long string of meetings to enable communication and properly coordinate production. Whether it be planning with the production team, bidding, shot reviews, or sales efforts, all elements of my job revolve around a constant flow of communication. With all of us working remotely, we've swapped in-person meetings and conversations with regular video calls and team reviews. The more info we all have, the better the product!
Fortunately, ATK PLN was already thoroughly set up for a remote workflow, so accessing our network via VPN is very easy. Our artist work through Teradici connections that make the shot work virtually unchanged (just from home).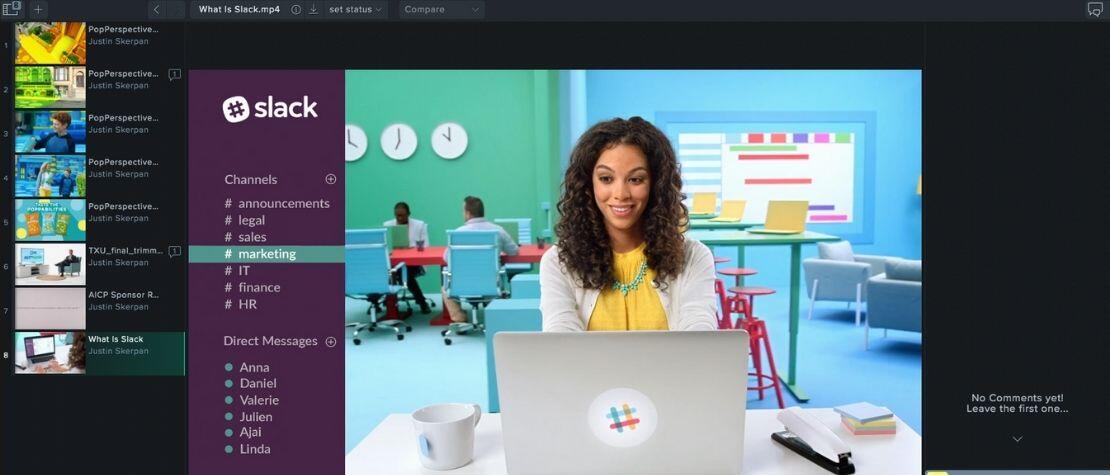 What's your favorite part of the job?
Find production solutions that succeed in providing efficient execution, without overwhelming the team!
How do you maintain the team's close collaboration?
Constant communication. Phone calls, video chats, team meetings/reviews, etc. It's understood that remote execution can really slow down production if the whole team is not on the same page, so in many ways, the team has stepped into a form of communication that's even more thorough than it was when we were all in the same building! It's been impressive to watch, learn, and be a part of.
What tools does the team use to communicate and collaborate on work?
We primarily utilize an internal project management tool called Insight, that houses all of our sequence/shot work, task assignments, finance, and timesheets. We use SyncSketch regularly for all reviews, whether it be for internal, client sessions, or with our freelance artists. Outside of that, it's a constant stream of G-chat and Hangout calls (we primarily use Google Suite).
Has there been any challenges in adapting to remote working, and if so, how did you overcome them?
The largest hurdle for me was not being in-house with our team of artists. However, that was easily overcome as we developed a clear path for consistent communication. Outside of that, I really haven't had issues working remotely. The remote pipeline has always been a staple in our production approach, so we were fortunate in being relatively prepared when the need to work from home arose.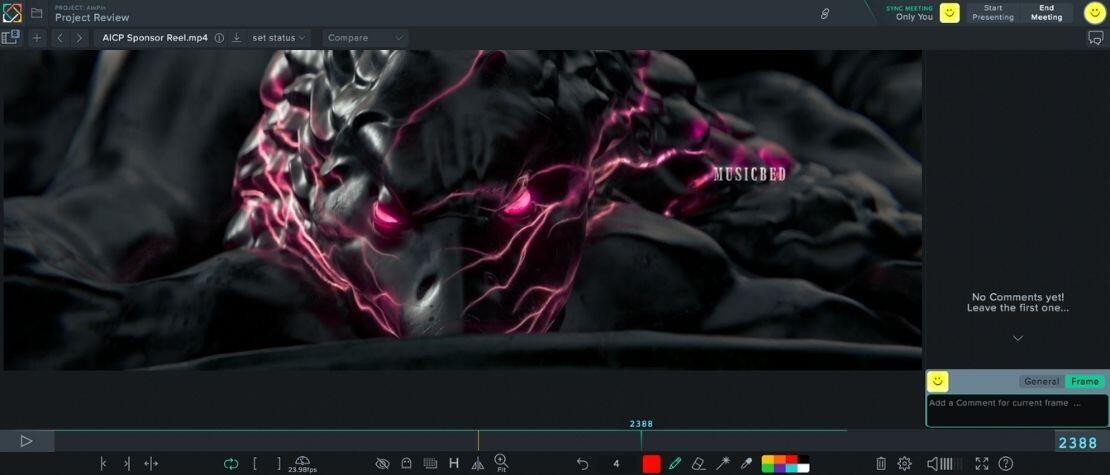 How long have you been using SyncSketch for animation reviews, and how important is the visual aspect of the tool?
We've been using SyncSketch for the past year. The visual aspect of the tool is essential, whether we're using it for remote work or for cross-site projects (we have offices in Dallas, LA, and Montreal). Being able to annotate frame by frame while also discussing notes in real-time, allows us to review work with all parties as if we're in the same room. In addition, the ability to download the annotated frames without issues allows for constant reference by our artists as they begin executing changes.
Does ATK PLN expect to maintain some level of remote work in the future?
As mentioned, our remote workflow tools have been a large part of our pipeline for a long time. The remote pipeline allows us to build teams based solely on creative and who we feel is best to execute. It provides an amount of flexibility that is crucial when it comes to commercial budgets and timelines, while still working within the structure of our pipeline.
If you could give one piece of advice to aspiring VFX artists and supervisors, what would it be?
Don't be afraid to ask questions. Listen and learn to reach a higher potential.
What's the next big shift in the VFX industry?
I think real-time rendering will be a huge shift in the coming years. For now though, I think that the focus is on further integration into cloud-based pipelines. The ability to seamlessly work with people from all over the world changes the game. This shift has obviously already become a large part of the industry, but I believe it will continue to grow, adapt, become more secure and widespread.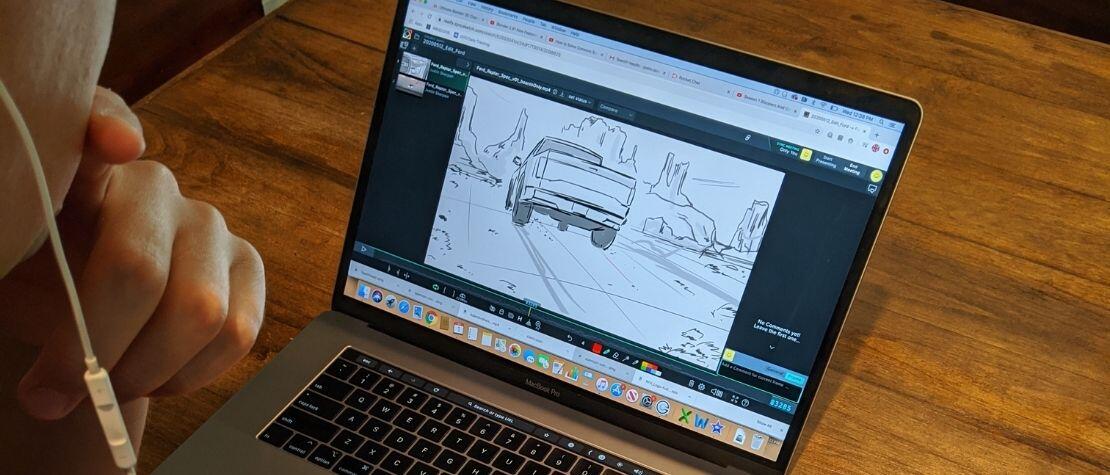 Thanks to Justin and ATK PLN for contributing to this article