At Sunrise Productions, the ethos is simple 'We love people, we love story, and we love animation'. After almost a year into global social distancing measures and remote working, the energy behind those words remains as high and as positive as ever.
For the studio behind animated children's series Jungle Beat, this energy and excitement for projects should come as no surprise. Following the success of the YouTube episodic series, Jungle Beat has been enjoying the successful streaming release of its feature film adaptation, Jungle Beat: The Movie.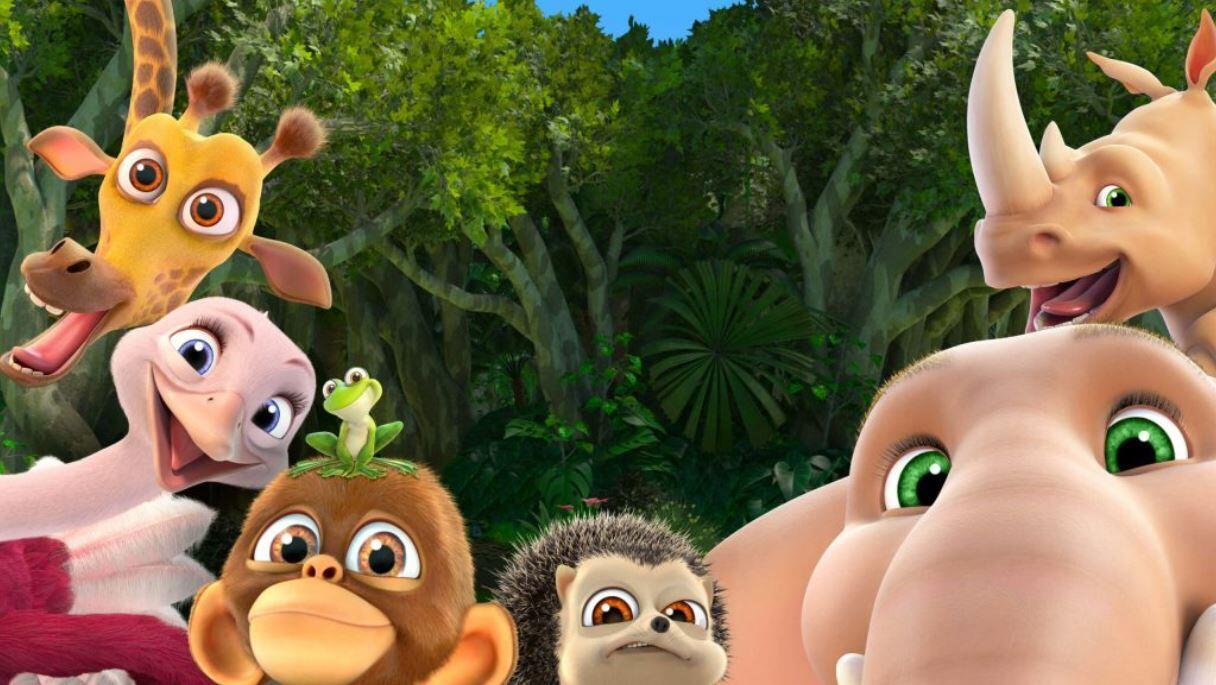 We spoke with Visual Effects Supervisor, Scott C. Smith to find out how Sunrise Productions has adapted to shifting the day-to-day production work to working remotely; "We've had a lot of overlapping technologies and services, which has felt a lot like a duct-taped solution and I think studios from around the world are trying to figure out the same problems."
"As you might expect, we use VPN quite a bit, along with the usual suspects; Slack, various Remote Access solutions and Shotgun for production tracking, which is also linked to RV for reviews and dailies."
Creative studios in the animation, post-production, and other creative industries have been sharing information as to best practices for teams to collaboratively review work without access to a studio premises. Smith adds, "While RV absolutely continues to have its place, given its deep feature sets which we use frequently for the particular way we look at pixels, what it lacks for our needs is a collaborative workboard. In a sense, a whiteboard where we can draw, paste and slide back and forth for simultaneous playback."
A collaborative tool for the remote workforce
SyncSketch is able to offer users the ability to simultaneously look at rendered scenes at full frame playback. "It starts to get complicated, but to be able to look back at a 3D walk cycle, for example, at full frame playback is something that I could not have dreamed would be available until we found that in SyncSketch.".
"The upcoming 3D model viewer feature is actually one of the many reasons we have invested the time and energy into bringing SyncSketch into our workflow to begin with. Our Character teams absolutely love it, and they really needed a feature to come along with that type of functionality.".
In introducing any new tool into the workflow, you have the risk of running into initial learning curves for studio staff. In rolling SyncSketch out across Sunrise Productions, Smith comments "It has this many advantages over using something like Shotgun and/or RV as we rapidly learned it during use. It's intuitive and natural in that sense. Another amazing feature we liked was the ability for people to add files to the playlist live, during dailies sessions and make corrections in real-time."
A new era for production companies
Debates between the pros and cons of remote working continue as the creative industry changes operations toward more permanent solutions. Smith believes that the universality and accessibility of tools like SyncSketch signal big changes for studios going forward.
"I think that the universality of the tool through a web browser changes so much. At the production level, you don't have to have IT or production assistants go round and make sure everyone has the needed system requirements, that it works on a Mac, Windows or Linux box. SyncSketch completely removes those variables and that kind of flexibility and universality will be the type of advantage that will really pay off for studios, other software companies should take note."
On who has benefited most from using SyncSketch in the virtual office, Smith concludes "I would say the production staff. Everybody in the production tree, from production assistants, coordinators to even producers, were able to create dailies playlists. Anyone in the studio could set up a session at any time and it has quickly become the software we are using most side-by-side with our dailies sessions on Zoom. We're currently using it for our own internal projects but without hesitation we would roll it out for our service work for clients or if we had external producers or directors onboard."
Sunrise Productions are currently working on an exciting new children's animation project that is teased to be an epic adventure for the whole family. Scheduled for a 2023 release, Sunrise Productions are not giving away any clues yet, but be sure to keep an eye out for an official update later in the year.
Thanks to Sunrise Productions for contributing to this article.