Getting started in animation – an interview with award-winning Pixar animator, Allison Rutland
With over 15 years in the animation industry, Allison Rutland has a wealth of experience to share: from majoring in Fine Art in college, to embarking upon her career working in the commercials and TV space, to establishing herself as a key animator for major feature films. Since reaching her personal goal of securing a position at Pixar Animation Studios in 2009, Allison has contributed to many Academy-Award-winning movies such as Toy Story 3, Coco, and Inside Out. Her animation for lead character Riley from Inside Out landed her a prestigious Annie Award for Outstanding Achievement for Character Animation in a Feature Production in 2016.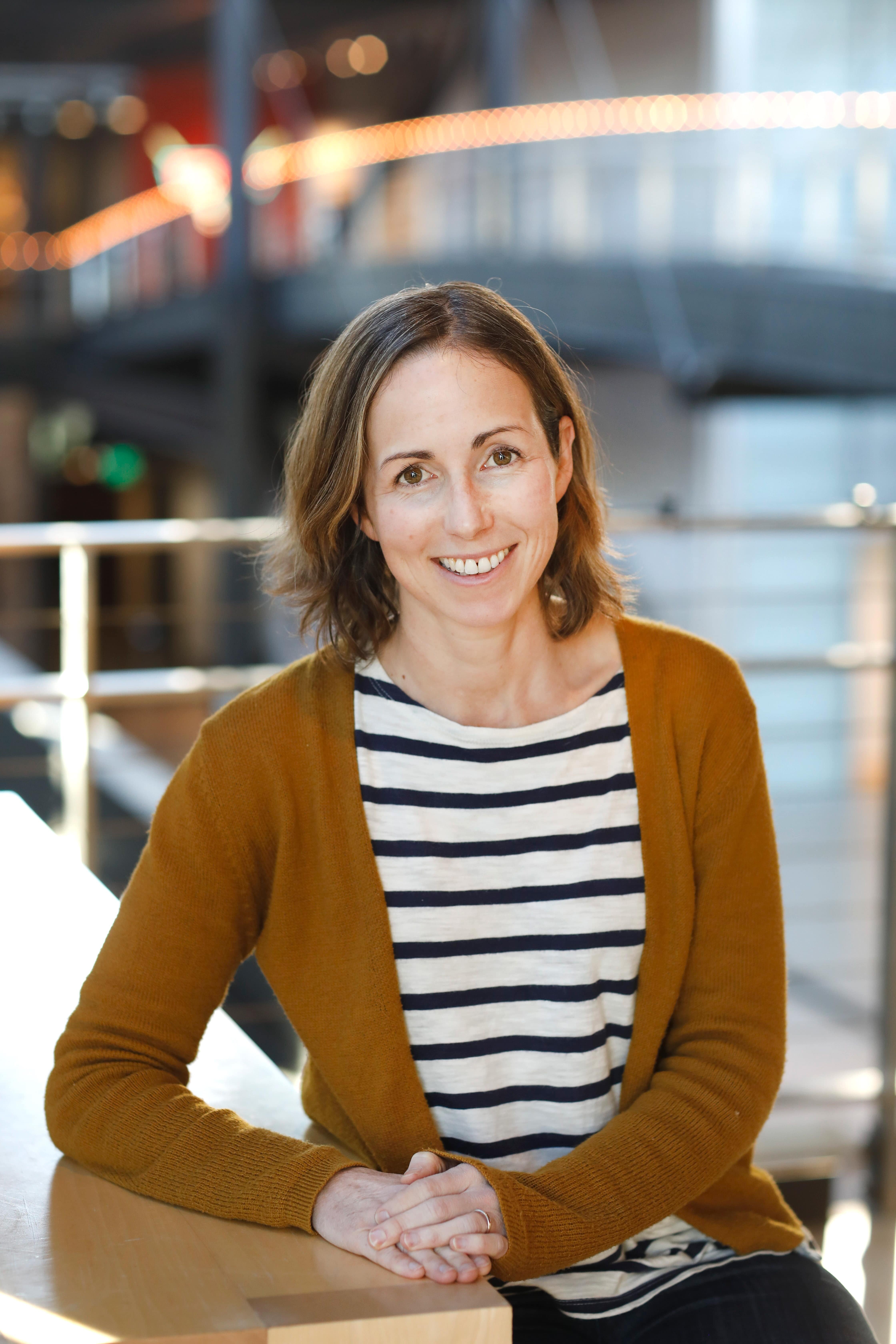 In this interview, Allison describes how she got started in animation and shares her personal insights on how to forge a career in the industry.

How did you get into animation? When did you realize that you could turn your passion into a career?

Allison: I'd always been interested in animation. I even gave a speech in elementary school about the making of Roger Rabbit – I found it fascinating! However, I was undecided for the longest time – I loved music, and I studied art and science in high school. I ended up going to a university where I could study both, majoring in Fine Art. Whilst I enjoyed my degree, I didn't know how to get a job in the industry after graduating.

"Getting into Sheridan College… completely changed my life!"

Getting into Sheridan College was a huge moment for me – one of the most prestigious animation schools in the world, its alumni known for winning Annie Awards and even Emmy awards; it felt like it was my golden ticket to the career I wanted. I applied for both traditional hand-drawn animation and computer animation. I didn't get into the traditional program, but I got into the computer one; it was a 1-year course, and it completely changed my life.

"Ultimately, I'm glad I said yes, even though I didn't know how I was going to do it."
How did you land your first role after graduating?

Allison: While at Sheridan, I made a short film that turned out quite well; I was proud to show it at some festivals and even on the college's industry day. It's thanks to this film that I landed a job at Guru, a studio in Toronto, because the director there liked the film and wanted to work with me. He gave me a job doing a teletune promo, a short ten-second TV promo spot for a cartoon channel. I owned that project, which I had to complete within a very tight 3-week deadline, from start to finish, including storyboarding, modeling, lighting and rigging.

When I started this first major project, the reality was that I didn't really know what I was doing, I had just started getting into Maya around that time. The actual execution was a lot harder than I imagined – I realized that my knowledge of rigging and modeling was incredibly basic. The whole thing was a struggle! I ended up spending about three months on the project and I got paid for three weeks, but I just kept coming back to work on it until it was finished. I ended up doing some more work with Guru as a freelancer afterward. Ultimately, I'm glad I said yes, even though I didn't know how I was going to do it.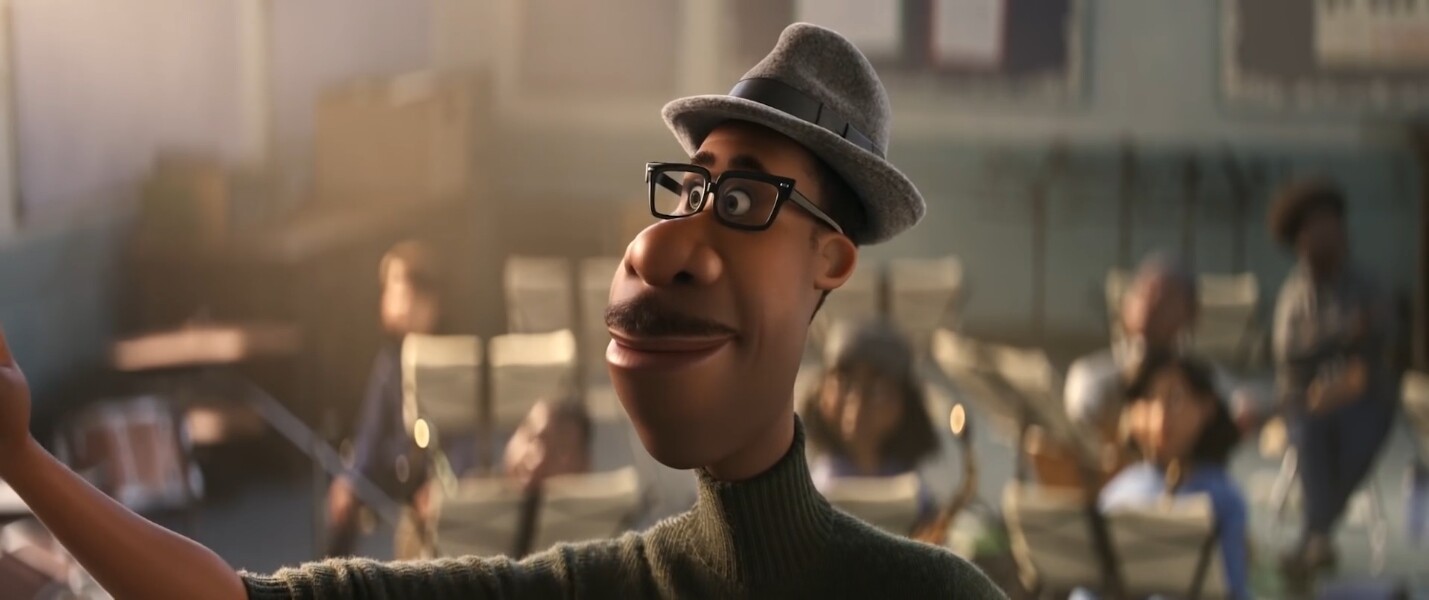 It sounds like it was a huge challenge for you – but you overcame it! How did your career progress after?

Allison: I worked freelance for a couple of years and then I got a day job doing a TV show. I would animate during the day on the TV show, then I would go to Guru at night and animate on commercials. I also went to all these animation parties in Toronto, to try to network and I met some amazing people, some of whom I am still in contact with to this day.

I got the chance to work on a commercial job for a studio alongside industry veteran Morgan Ginsberg who worked on films like Space Jam, Gnomeo and Juliet, and Joseph: King of Dreams. It was an unpaid opportunity but hugely significant for my career because he used to work at Pixar. At the time, I think I was still confused about how animation works – I remember asking Morgan a lot of questions, and him mentoring me as we worked together. After wrapping up that project, he helped me get some work at another studio, where I worked on a TV show and a feature. The latter was a lucky coincidence because it's usually hard to make the jump from TV to features but the studio had just started working on this feature project with all their animators, so that was a great experience for me. From then on, I was able to apply for other feature projects because I already had some experience under my belt – that's how I got to London, eventually.


What's the best piece of advice you've been given, either from a mentor or a colleague?

Allison: Morgan taught me a lot about animation, tips I still use. I used to keep a little book when I worked with him and I would write down stuff he said, little tidbits I found inspiring – like "animation is about clarity and simplicity." These things really rang true to me because I remember animators in college telling me to exaggerate and push stuff, to make it zany. But I don't really like how that looks. I want my projects to be real, to be interesting. Morgan had this sensibility that leaned more towards what I was interested in, treating animation as an honest performance. I do enjoy the zany stuff, I'm not saying that there's not a place for that, and I'm trying to get better at that type of animation. But it's the honest performance that I'm really passionate about.

"Animation is about clarity and simplicity."

What's the one piece of advice you would give young creators to get ahead?

Allison: Create a reel that is unique to you and focused on what you want. I notice a lot of students put everything they have on the reel, regardless of what kind of job they are trying to land, which isn't the best tactic. After seeing a lot of demo reels, they start to look the same after a while, the same kind of set-ups and pantomimes. So by striving to think of interesting situations that are creative and new, you give your work a chance to break the mold and get noticed.

What are the top things universities should be telling graduates?

Allison: Targeting what you put on your reel to be applicable for the studio that you're applying to. For example, performance studios are looking for ideas and talent over polish. The creative idea is always going to win and stick in the head of the person who sees it. When there are a lot of generic ideas thrown in, they tend to all blend in together and it can make your reel look kind of the same which then makes it hard to get noticed. For a VFX studio reel, the key is probably more about showcasing weight and physicality, but there's creativity in that type of reel too, it's just slightly different.

"The creative idea is always going to win and stick in the head of the person who sees it."


Can you talk about getting hired? How much of the hiring process is nailing an interview vs demonstrating your ability on your showreel?

Allison: Your reel is given a lot of weight but the person behind the reel is equally important – that's where the networking side of things comes in. A lot depends on how well you work with people, how you take on feedback and iterate. Animators will ask one another if they know this person, if they worked with them and what the experience was like. Ultimately, they are looking for people who are good but who also can work as part of a team, grow as an animator with every project they do, and take on constructive criticism. In that sense, they would rather take on the less experienced candidate and help them get to where they need to be, rather than the top runner who doesn't take onboard feedback.

What skills are needed in the industry today and what do you think will be most needed in the future?

Allison: Like I mentioned before, every reel I see now is really polished. Students know how to polish really well, a lot better than any of us did back in the day. The scenes look as if they could be in a regular feature. But sometimes the ideas aren't there or the spontaneity of the creative performance is maybe not there. That's the stuff that's really hard to do, and that's what I think people are always going to look for.

Ask for help!

Lastly, if you could go back in time for a few minutes and tell your younger self some advice related to work. Which moment would you choose and what would you share with her?

Allison: I think I'd want to go back to when I was stressing at Guru over that project, and I would just say: ask for help. There are so many really talented animators who may seem a little scary at first, but they're actually really nice and willing to help if you ask for it. Being too scared to ask for help meant that I was slowly figuring things out on my own, and it took ages. Longer than it might have taken if I'd been bold and reached out to the people around me for help.

Thank you so much for taking the time to chat with us Allison, it's been a pleasure. We can't wait to see what you do next!