SCOOB!: How Reel FX transformed Scooby-Doo into 3D
Reel FX is a world-renowned animation studio with over 500 staff spread across its Dallas, Montreal, and Hollywood locations. The studio's repertoire of cinematic work includes Ice Age, Looney Tunes, and Book of Life, showcasing its long-standing, innovative approach to 3D animation.

But with 25 years of industry work under its belt, Reel FX has taken on a project from a legendary franchise that's twice its age, Scooby-Doo. The latest Warner Brothers take on the spooky detective animation is SCOOB!, the very first adaptation of the show built entirely in 3D.

We spoke with industry-veteran Bill Haller, Animation Supervisor at Reel FX, about SCOOB!, remote working, and how SyncSketch has helped streamline the studio's review process.

Beginnings
Bill originally joined Reel FX seven years ago, working on The Book of Life movie and fell in love with the studio's artist-led ethos. He found it remarkable that every member of the team had a platform to contribute ideas.

"I feel like Reel FX is a place where artists can have a solid chance of seeing their ideas materialize. At other major studios, you have to go through corporate channels and it's difficult to see artists' ideas accomplished," said Bill.

"Here, you can have a story idea and even end up directing it – you can contribute more than I ever expected!" exclaimed Bill.

Working with Animation Pedigree
With such a long history behind it, the Scooby-Doo franchise has entertained fans that span multiple generations, inspiring budding animators the world over, and Bill is no exception.

"The Scooby-Doo universe is a big reason behind why I wanted to be an animator, it's what I grew up with. You hardly ever get the opportunity to work on projects that inspired you to get into the business. So as soon as I saw it, I knew right away that I wanted to work on it," said Bill.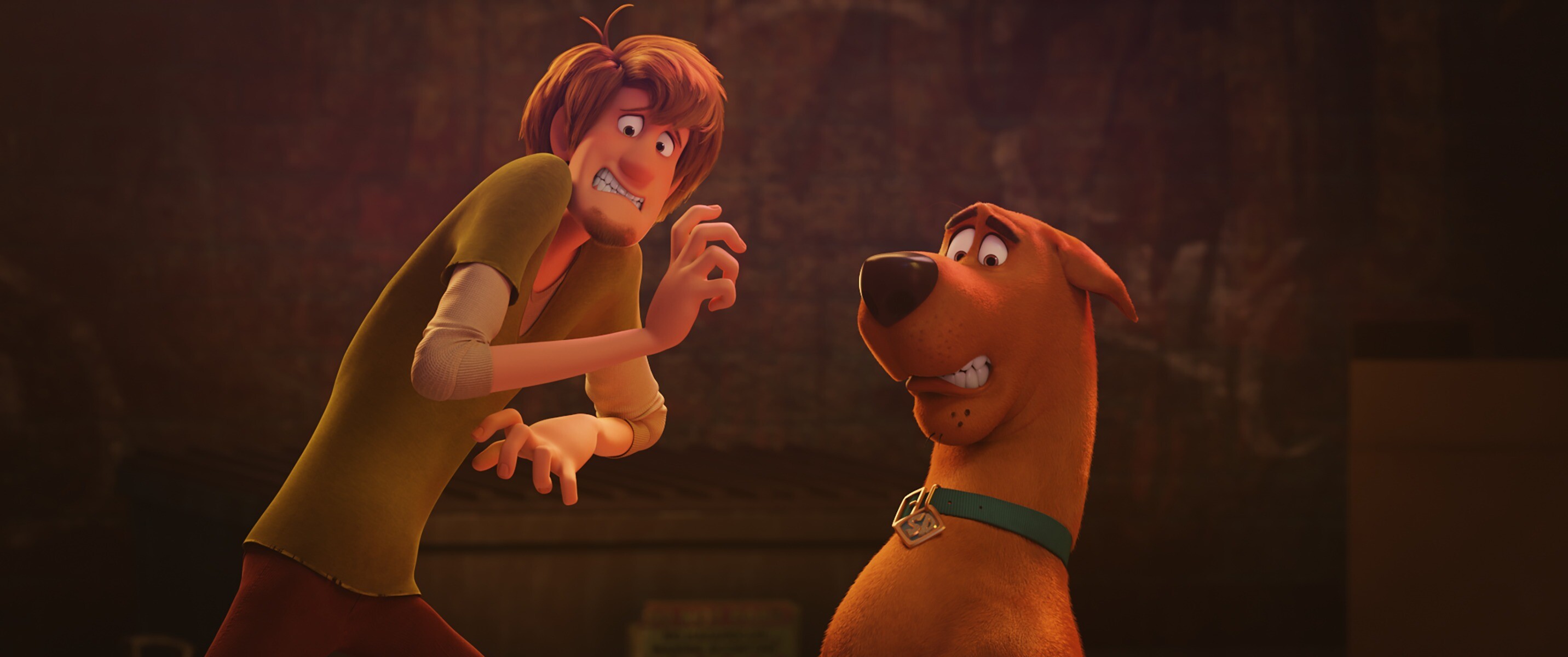 Working with Tony Cervone was another big pull for Bill when joining the project. His directing history for Warner Brothers – specifically his work on Scooby-Doo – meant Bill and Reel FX could draw upon a rich well of knowledge and stay true to the fundamental characteristics of the franchise.

"I was really excited to meet Tony, he's a long-term Warner Brothers director and was the brains behind a good portion of the more-recent Scooby-Doo content. He's also been a big part of the Looney Tunes projects too," said Bill.

"Every director is a little bit different, and as a supervisor, you don't know how long you might be working, so it's worth getting to know them. Luckily, there was a huge amount of chemistry that we shared straight off the bat. We knew we could work together and create something great. Not everything stands the test of time like Scooby-Doo and we wanted to ensure that we made something that helps it last another 50 years," said Bill.

The process
With extensive knowledge in both 2D & 3D animation, Bill and Tony proved a successful partnership for the movie. But Scooby's jump into three dimensions wasn't the smoothest of transitions…

"Nobody knows how to draw these characters better than Tony Cervone. To have him look at our work and evaluate it and draw over things, to learn the language of the characters, it was so helpful. But translating the 2D drawings to 3D was a learning process for both of us," explained Bill.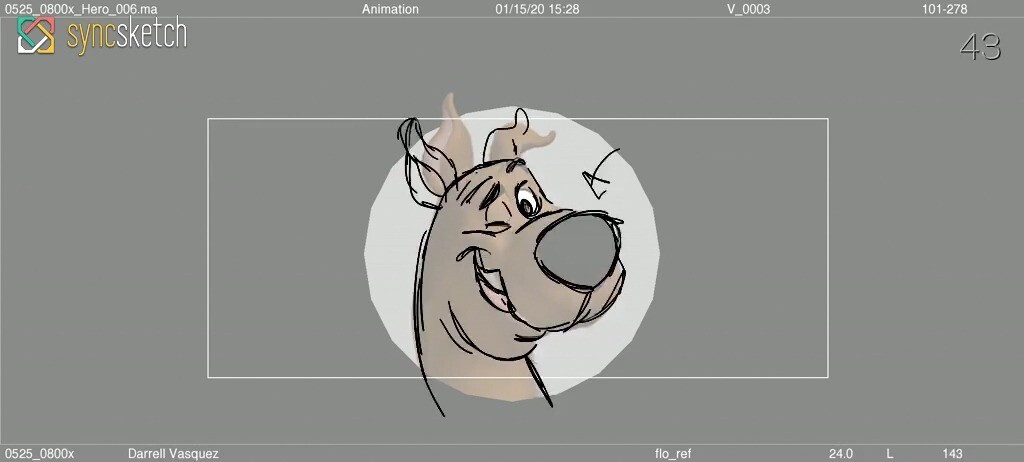 "The first thing we did was create a direct reference comparison: we looked at the cycles that were created in 1969 and tried to emulate them in 3D and see if they translated. One of the things we ended up working out was Scooby-Doo only looks good from three angles: from the front, the side, and a three-quarter turn. Anything in-between and he becomes a totally different character. Apparently, animation teams from the past encountered the same problem," said Bill.

"All of the different departments have been usingSyncSketch after realizing its benefits."

"We knew we needed to be mobile when it came to doing reviews. I would be spending the majority of my time in Montreal to be with the new crew, but I also knew I would need to be in LA and Dallas – the same was true of Tony. We needed some kind of review system that was solid enough, and quick enough, that we could be in different places," said Bill.

It was clear that the studio needed a review tool with strong drawing capabilities that could enable this level of artistic feedback. As Bill was managing several large teams in three locations, it also needed to facilitate a seamless remote workflow.


After being introduced to SyncSketch, Bill was convinced that this tool could revolutionize reviewing sessions, allowing them the freedom to work across multiple locations. Bill, Tony, and the Reel FX animators could even complete review sessions when stuck in completely different countries:

"So I'm at Annecy Festival waiting for Tony, he's in London, my crew's in Montreal, and we also had people in Dallas, but we needed to complete an animation review that day. We also needed to be able to draw over shots and upload shots on the fly, and with SynSketch, we could!" explained Bill.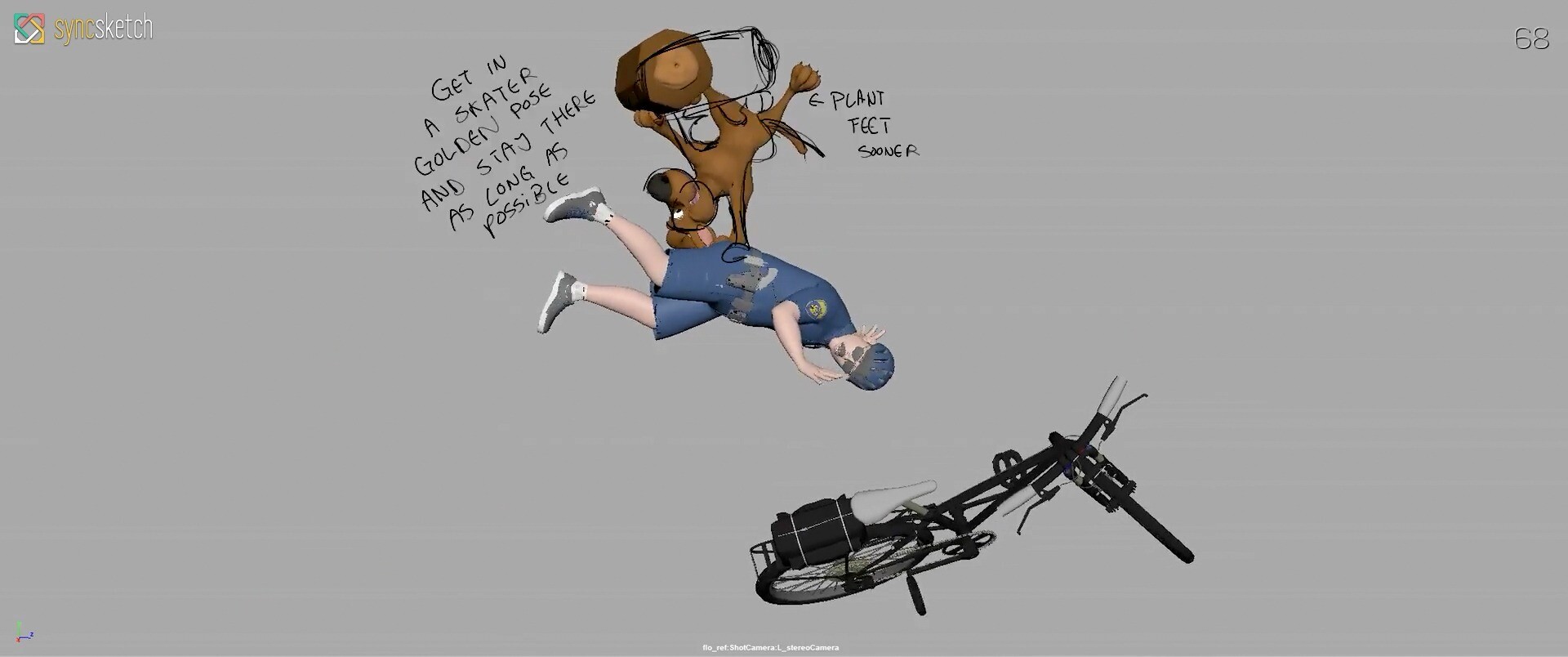 Ready for remote working
With previous experience working at Reel FX remotely, Bill was confident in the studio's abilities to adapt to the new social distancing measures with an effective remote setup. Bill found that the studio setup could accommodate a remote team from anywhere.
"I was really impressed with their remote pipeline capabilities – I could be at a beach in Hawaii and be animating shots for this company if I really wanted to. The ability to be able to adapt to working remotely so easily was really cool," said Bill.

"While it was difficult at first, due to having 4-500 people that needed to transition, our IT department got things up and running in no time. Some of our animators have actually relayed how much they like the new setup. I think it's a real tribute to Reel FX's past remote work that they've been able to transition so quickly. It's been much smoother than expected," continued Bill.

In home cinemas now
Bill is excited for fans of the franchise to view a project that's been 5-years in the making.

"This is really the first 3D rendition of Scooby-Doo and the Gang in its 50-year franchise, so it's a bit of a turning point. We are so excited that WB was able to release this movie on the original release date despite our current situation. Hopefully, everybody will be able to see our work on the big screen at some point. There are so many fans and I find everyone has their own Scooby-Doo story to tell," said Bill.