Epic Games is a large-scale video game studio and technology firm best known for the battle royale game sensation Fortnite, as well as the Unreal Engine real-time content creation platform, which is widely used by game developers as well as in other industries such as television, film, architecture, and broadcasting. Founded in 1991, Epic Games has released many other popular games over the years, including Gears of War and Rocket League.
Challenge
As an expanding and in-demand company spread across multiple North American locations, including the headquarters in Cary, North Carolina and offices in more than 40 cities worldwide, Epic Games already faced challenges in collaborating across time zones and locations. This situation was significantly exacerbated by the onset of the COVID-19 pandemic, which forced the teams to continue on remotely from home.

Epic Games' Special Projects team needed a tool that would significantly streamline the review process, now that they were unable to have everyone together in the same place. The team tried out other remote review tools, but struggled with the need for everyone to locally download the content to be reviewed. Sometimes, team members would be unable to sync up and be forced to watch via a lower-quality Zoom feed instead.

"When the pandemic happened, we sometimes had a Zoom review with 20 to 40 people," says Jerome Platteaux, the team's Art Director. "That means out of those people in the review, there had always been a few of them who were missing the link or were not syncing on time."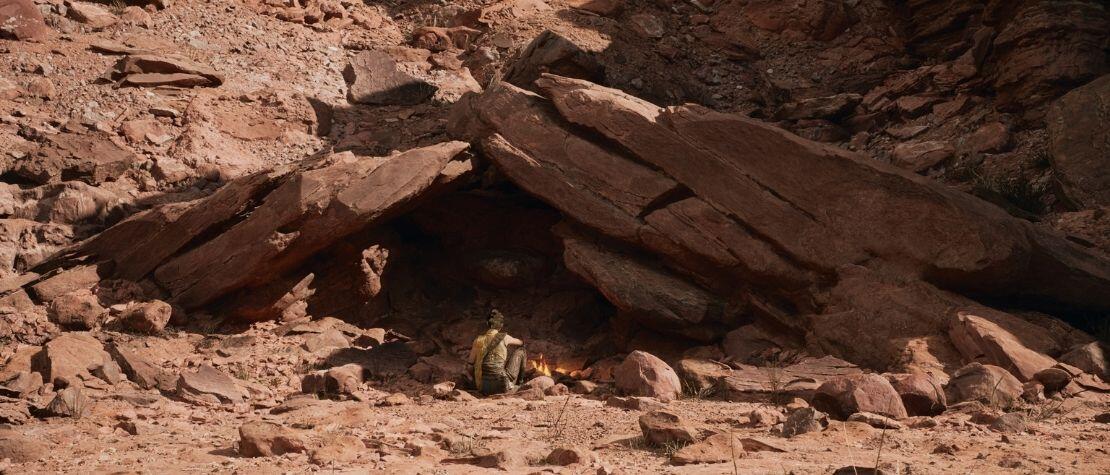 Solution
SyncSketch delivers a robust and secure video review suite that is based entirely within the cloud. Getting remote team members onboard is as simple as sending them a link. Platteaux's team no longer had to sync up downloaded content across numerous devices, or rely on a fuzzy Zoom call to watch when other processes failed. With SyncSketch, everyone could watch and collaborate in sync as they scrubbed through high-quality footage.
"The first time we used SyncSketch for a full team review, we sent just one link and everybody went there. It was just easy," Platteaux explains. "We got great, great feedback right away. In a matter of a week, everybody transitioned. Everyone was getting away from cineSync and we were just uploading stuff to SyncSketch."
Platteaux praised the ability to scrub through footage and have everyone see it in sync without losing quality. This allows everyone on the team to have the same view, no matter their location or device, and to participate in real time as they review the footage together. He also loves the ability to call up a playlist with ease, can easily find archived reviews, and especially enjoys working with the web-based 3D review tools.
"The fact that it's so easy to use and so easy to upload and share content means that you create a lot more corroborative effort on the same picture or problem," he says. "It facilitates complete collaboration, instead of having one person driving and then the others just being passengers and not being able to collaborate as much."
While the ease of use made SyncSketch a major upgrade for Epic's Special Projects team, security is just as critical. Epic works with a wide array of partners across the entertainment industry, including with valuable intellectual property and brands. In some cases, only select teams and employees may know about certain projects and collaborations. Platteaux says that SyncSketch passed their tests with flying colors and meets their stringent security needs.
Furthermore, the SyncSketch team has been receptive to Epic's evolving needs, working closely with the studio to add further features and support as requested. "We have a very good relationship with the SyncSketch team because we like the tool, they are very quick to respond to the feature requests, and the UI is clear and well implemented," he adds.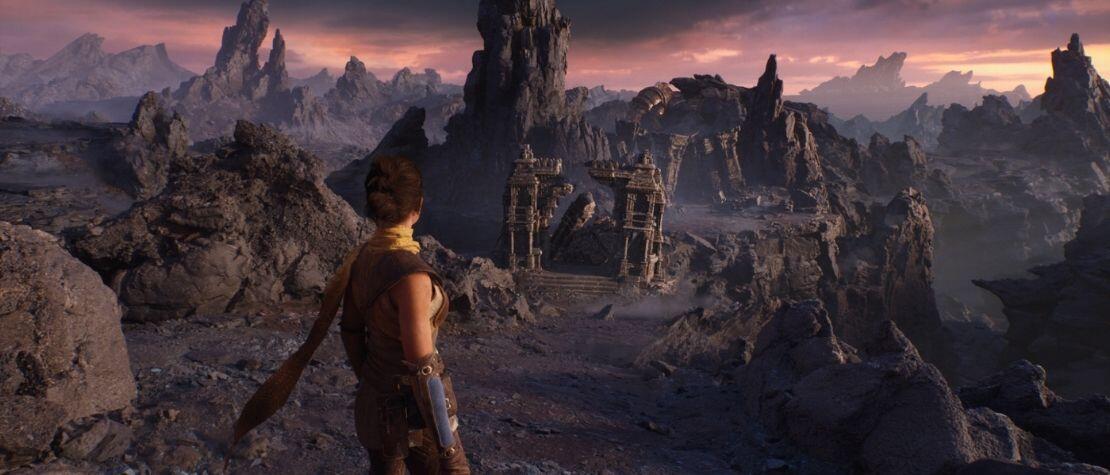 Impact

Adopting SyncSketch into their workflow not only let Epic Games' Special Projects team bridge the gap while being fully remote during the pandemic, but it has actually improved their review process regardless of location. More and more teams within Epic have adopted SyncSketch into their own toolsets, and they will be using it going forward, as well.
"We're doing more reviews now that we have SyncSketch, but they're more collaborative reviews than before," Platteaux explains. "It used to be: 'OK, let's do one giant meeting. Everybody has to dump their media, and then we'll be in a theatre for hours.' Now there's a lot more sharp, burst reviews, instead of a long one where half the people are falling asleep."
Distance proved to be a roadblock for many creative companies during the extended pandemic, forcing them to adopt new processes and tools to maintain the needed level of productivity and collaboration. SyncSketch enabled Epic Games' Special Projects team to continue holding big "show and tell" meetings on a regular basis with the entire crew and others outside the team, ensuring that nobody felt out of the loop, even from home.
"Everybody has been separated and split into different continents and working from home. There's a lot of one-on-one access in small teams, but it's hard to get a sense of what we're doing as a big team, all together," says Platteaux. "Having those big show-and-tells on SyncSketch and knowing that there's hundreds of people being able to watch it, and all seeing the same thing and commenting on it at the same time — I love it."
SyncSketch has empowered the Special Projects team at Epic Games to get more creative. By having more frequent, but collaborative, bursts of reviews than before, the team have noticed their productivity skyrocket. "Because SyncSketch is so easy to access, we are getting more frequent and more efficient collaborations from team to team. Which end up giving higher quality results. What more could you ask for?"
"Now SyncSketch is part of the workflow and I don't want to work without it anymore. It's part of the way we work at Epic Games now."

Jerome Platteaux, Art Director at Epic Games
Even as Epic Games shifts to a hybrid model of on-site and remote collaboration, and gradually gets more people back into the offices, SyncSketch remains a vital tool in their arsenal. The team relies on SyncSketch for all reviews to ensure that everyone is working as a singular unit, regardless of location, not to mention their increased review efficiency which saves time and enables increased productivity. "Now SyncSketch is part of the workflow and I don't want to work without it anymore," Platteaux asserts. "It's part of the way we work at Epic Games now."
---

Discover how others are utilizing SyncSketch on our blog.