Mighty Nice is one of Australia's leading creative studios. Based in Sydney, their studio is fully equipped to offer a wide range of animated and creative solutions to various industries. As a tight-knit team of directors, animators, illustrators, and highly-skilled CG artists, Mighty Nice is able to produce quality commercial work for local and international clients, as well as building out their own original content.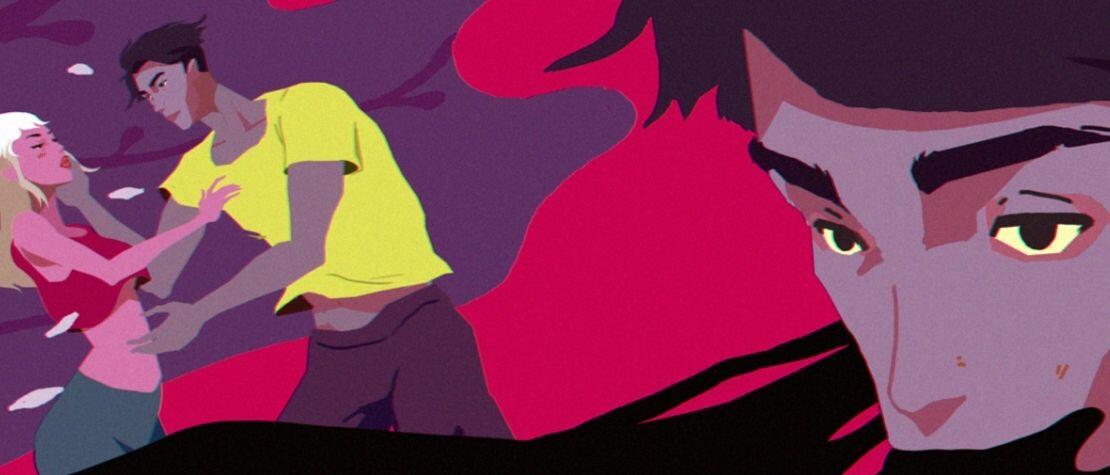 Challenge

As a rapidly expanding studio, Mighty Nice is constantly on the lookout for tools that help streamline their workflows. This affords them the ability to minimize time delivering their signature creative brand to clients. The team was looking to improve upon their current review process – which involved other remote review tools, laggy screen sharing, and creating annotations in Photoshop – and felt that having a way to review their media together in real time would be an ideal solution.

Upon joining the team as both an animator and director earlier this year, Michael Chen was keen to implement SyncSketch as the team's go-to review and communication tool. "I first came across SyncSketch while studying at AnimSchool and loved how efficient it was, so it was a no-brainer for me. Having everyone on the same page is key, especially when working remotely; it's hard enough as it is, let alone when scaling your team to meet a fast approaching deadline."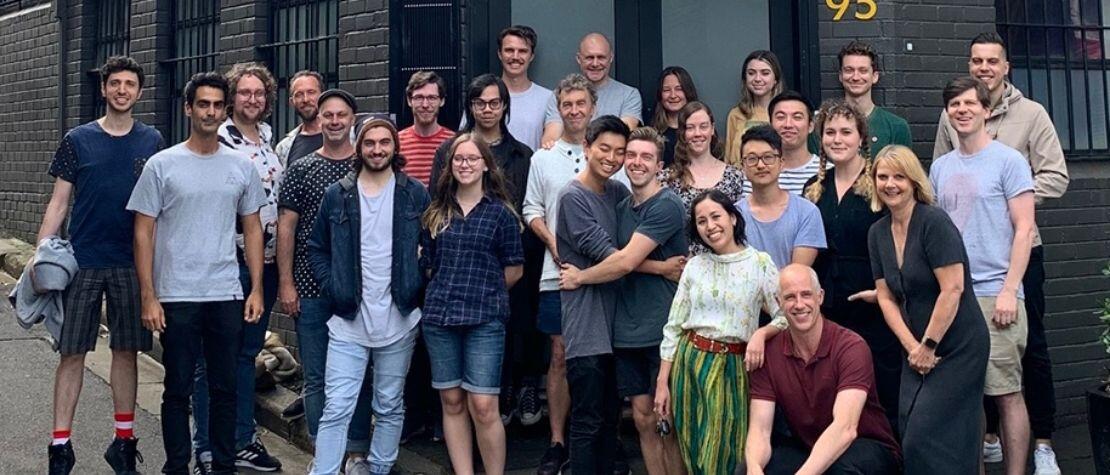 Solution

Chen began the implementation of SyncSketch into the Mighty Nice pipeline with several free accounts to ease his team into using the tool. SyncSketch was built by artists for artists, so it took his team no time at all to get accustomed to the interface. Having intuitive drawing tools, a way to make notes in real-time, and the ability to export them as a PDF to share later, made it an easy sell to the team.

"It was a bit of a slow burn at first," said Chen. "One of the first projects where we used SyncSketch only had a team of three people. We initially used it on shorter projects or any projects that I was leading, and it spread around the studio as more and more of the team began to use it. That's why we made the jump from free to Pro."

As SyncSketch grew in popularity, becoming an essential part of the studio's pipeline, Mighty Nice decided to make the jump from the free to the Pro tier. As more and more of the team requested to use SyncSketch, it made sense for the studio to have a shared Workspace where they could work collaboratively as a team.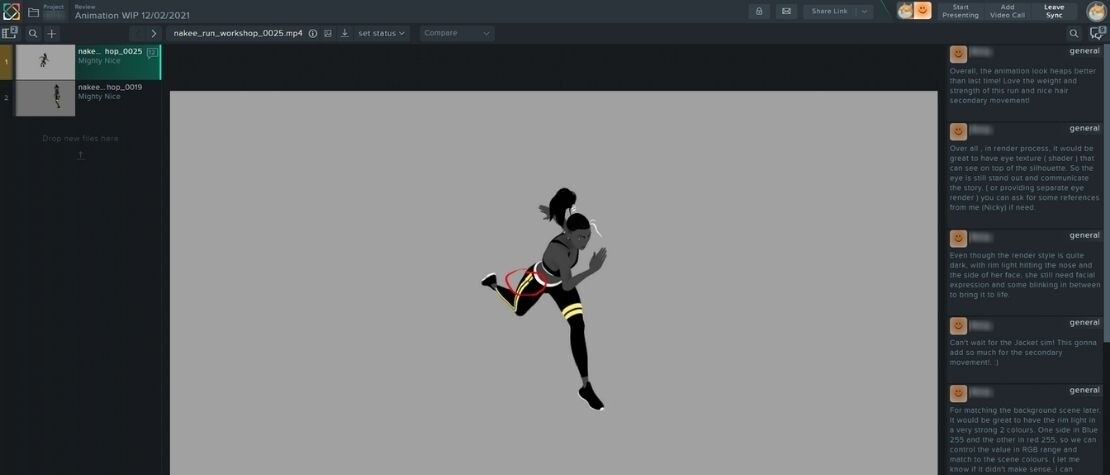 "Making the move to Pro was an easy decision. We wanted our own teams on board, of course, but also needed the ability to bring in freelancers when we needed to scale up for larger projects," said Chen. Having the ability to assign varying roles to members for the access, management, and upload of media allowed them to streamline processes that had previously taken much longer.

Chen highlighted several other features of SyncSketch as revolutionary for their team. The comprehensive drawing tools are one of the team's favourite aspects of SyncSketch. Built to match the artist's needs exactly, they are easy to use and fit for purpose. The new 'laser pointer' feature which allows users to temporarily draw on a shot and have it disappear after a short period, also saves time annotating and undoing constantly.

"Prior to using SyncSketch, our producers would spend most of their time hastily making notes during review sessions and then having to share them with the team via email afterward. What was once a long process now takes seconds and no information is lost in translation."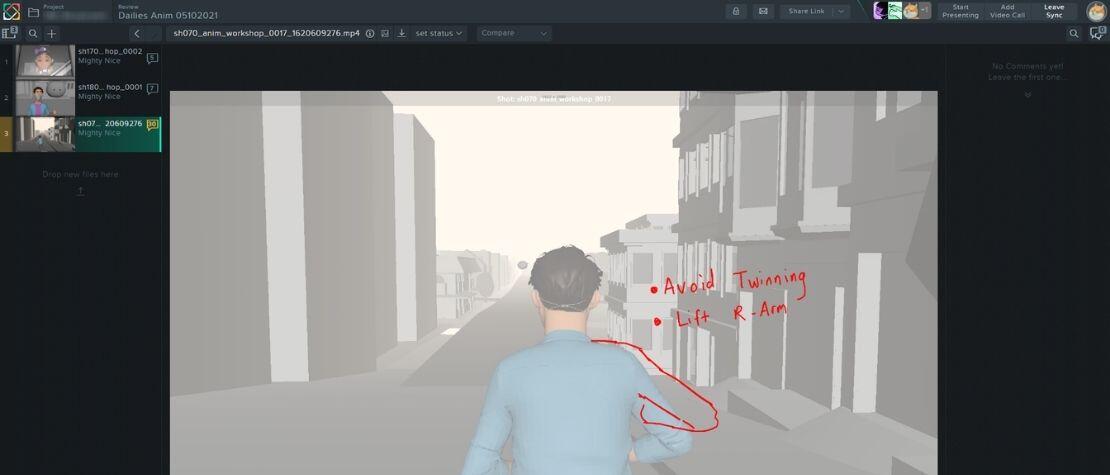 Impact

By adopting SyncSketch into their workflow, the team at Mighty Nice is saving valuable hours each day, which can now be devoted to delivering the top tier creative work they're known for. An unanticipated benefit is that now that reviews are more interactive and in sync, their artists have even started bouncing new ideas off one another in sessions, making the work more fun and engaging.

"We used to spend hours doing our reviews and it could get pretty monotonous at times," admits Chen. "But with SyncSketch our review sessions are really condensed and more interactive, so the team now looks forward to the reviews! Some of the artists even contribute ideas mid-review and scribble their suggestions on shots in real time. And as an artist myself, it's way more satisfying to be a part of that collaborative process and get my team's input."

Michael's ultimate goal is to incorporate SyncSketch into every future project at Mighty Nice, "It'll be worth it in the end," explains Chen. "And we're in constant communication with the SyncSketch team about our future plans should we need to take advantage of their amazing Enterprise plan features such as the 3D Model viewer."

Chen comments, "I will be recommending SyncSketch to whomever I meet or wherever I go. It's a game changer for smaller, boutique studios, like ours, that are looking for a cost effective tool to connect up their remote team. The free plan was a great stepping stone for my artists to get accustomed to the tool as they were working on projects, but as we expanded our workforce and looked to get more senior members of the team involved, moving to the Pro tier was a no-brainer. Now, we couldn't operate without SyncSketch."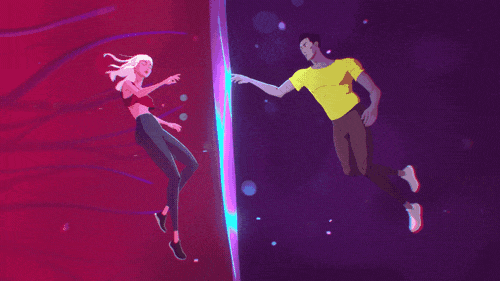 Discover how others are utilizing SyncSketch on our blog.