How Buck Streamlines Creative Communication

Meet BUCK, a talent-driven global creative company that brings brands, stories, and experiences to life through art, design, and technology. We recently caught up with Chad Colby, Head of Animation, and Jon Gorman, Creative Director, to discuss their latest projects and learn more about how they use SyncSketch day-to-day. BUCK also reveals how they plan to continue to utilize SyncSketch to support their exciting upcoming projects.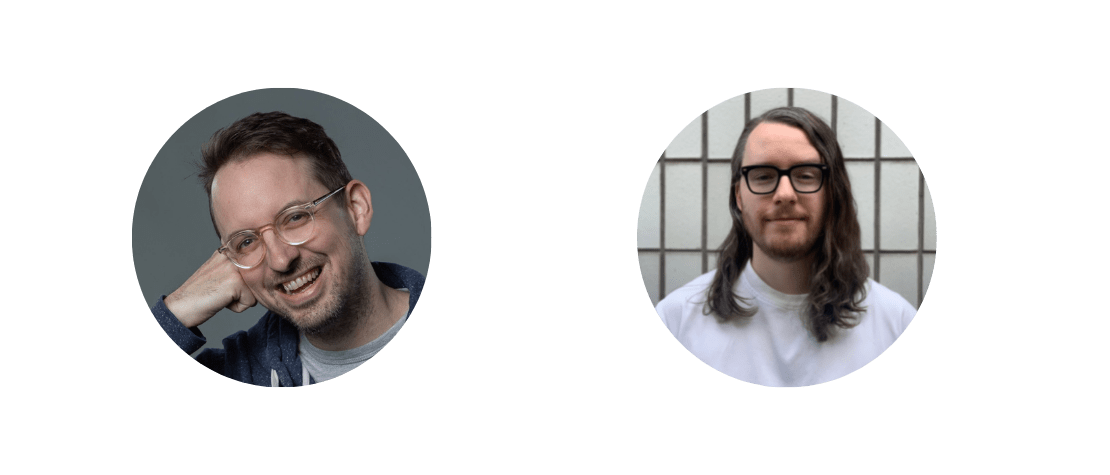 Tell us about BUCK and the role(s) that you play at the studio.

Jon: BUCK is a global creative services company with studios in L.A. (which is where our headquarters are) and also in Sydney, Amsterdam, and New York where I'm one of a team of creative directors who oversees various projects.

Chad: And I'm Chad Colby, the Head of Animation here at the New York office. Initially, we started out as a design-driven animation company, but over the last twenty years we've evolved to incorporate CG, VR, and AR – anything that moves, we will make it.

What are some recent projects you're proud of?

Jon: We recently completed a 6-film series for Mailchimp which we initially started in the office, but finished at home. It was the first truly remote piece of work we completed and it was then that we realized: "Oh, so this is how you use SyncSketch".

Chad: Since we all couldn't be in the same room, having that synchronized workspace was extremely helpful. It was a sizable team that worked on those short films and we produced them over 10 months, with more than half of the timeline being remote, so being able to review everything together was amazing. Thanks to how quick and easy it was to get started with SyncSketch, we lost zero momentum on the project which kept both us and the client happy.

Jon: This was a real passion project of ours, so we really wanted it to be great. Not being able to be in the same room together and get it out the door was incredibly frustrating, so having that synchronized workspace was crucial to get it over the line.

Chad: Another project was for Spotify Premium where we created a collection of large animated playlist covers. It was a fast-paced project that had regular dailies sessions with the client. Our creative direction was running out of Los Angeles, but the majority of the artists were in New York and Amsterdam. As everyone was working in different timezones, the US teams could upload the artwork to SyncSketch for review with some notes, and then the European team would wake up and see the feedback they needed to get straight to work. So it was a pretty great tool for that.
What attracted you to SyncSketch?

Chad: I discovered SyncSketch through an online animation class that I attended a few years ago. They would take our animations and draw on the frames where we would discuss them; I thought to myself: "Oh, this is kind of like what we awkwardly try to do at the studio in Photoshop". Then sometime later, when Jon and I were finishing up a project together, we were doing a dailies session at the office where one of us was scrubbing through the footage and the other was taking notes with a pen and paper. After we all went home I decided to upload the footage to SyncSketch and invited the team to a video call where we continued doing what we had been doing in the studio … but at home. That basically opened the floodgates for us and we began exploring the other features SyncSketch had to offer. Now it's become an essential part of our day-to-day workflow.

Jon: Once we moved away from annotating shots in Photoshop and keeping neverending spreadsheets with multiple timecodes, we saved so much time. Having the ability to do markups live with a synchronized play-through has been a huge game-changer for us. Previously we had been screen sharing, but that's pointless for animation because it skips frames and you miss all of the nuances. Having that real-time playback and frame-accurate scrubbing for both real-time collaborative and asynchronous work was definitely what sold me on SyncSketch.

Chad: After we shifted to a remote setup we immediately got the rest of the company using SyncSketch too. It was a very simple tool to implement across the board because it is so bare bones – in the best way, of course. And as Jon said, having the synchronized player that allows you to draw on top of every individual frame was amazing and everyone took to it so easily. It's about as close to being at the studio together as you could get.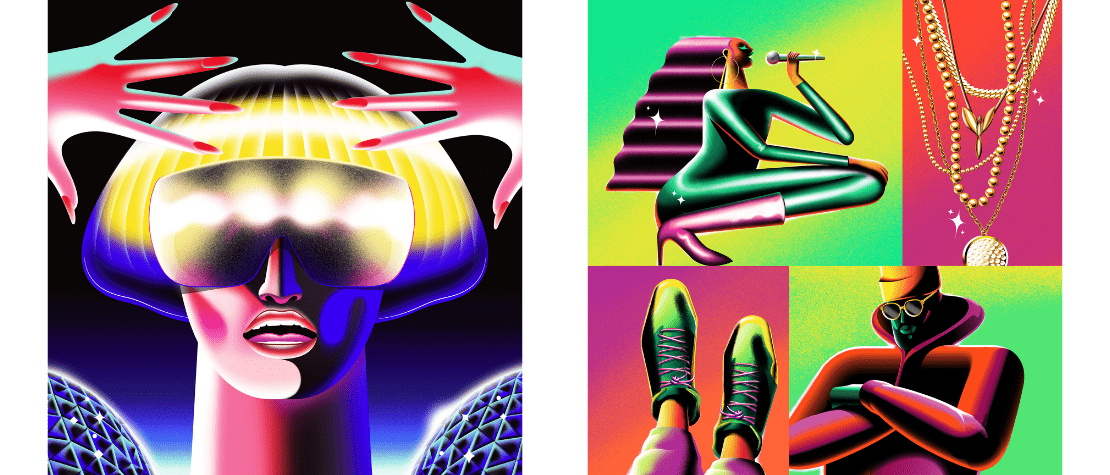 Which specific features of SyncSketch are particularly useful to BUCK?

Jon: One of the reasons we really gravitated towards SyncSketch is the fact that you can give very freeform but also very specific feedback per frame. Another feature that I've found to be more useful than we expected is the organizational aspect. For example, I just wrapped up a project that had 70+ deliverables, and the fact that we can add tags like 'approved' or 'needs review' was huge. Much easier than trying to correlate that with a spreadsheet of filenames.

Chad: Also, being able to easily backtrack through the work because it's all in one platform has been amazing. The fact that artists can caveat their work before a dailies session by adding comments to it is also very useful. They can upload it, annotate it, and then the creative director can digest the notes beforehand so no time is wasted. That was huge for us.

Jon: Speaking of annotating – it's probably the most obvious feature, but I am always super happy with the fidelity of the brushes and markup tools. A lot of other tools make aggregate strokes of where you paint things, which is frustrating if you are trying to be super-specific. For example, when we need to create specific arm poses or something I can throw it over to my iPad and draw them accurately in SyncSketch.

Chad: Basic markup tools were a deal-breaker with a lot of other platforms we looked at. SyncSketch offered a more detailed brush experience with differing weights and colors–it's just a lot more flexible. We can give top-level motional positional feedback, we can recolor things, we can paint over whole frames. What more could an artist ask for?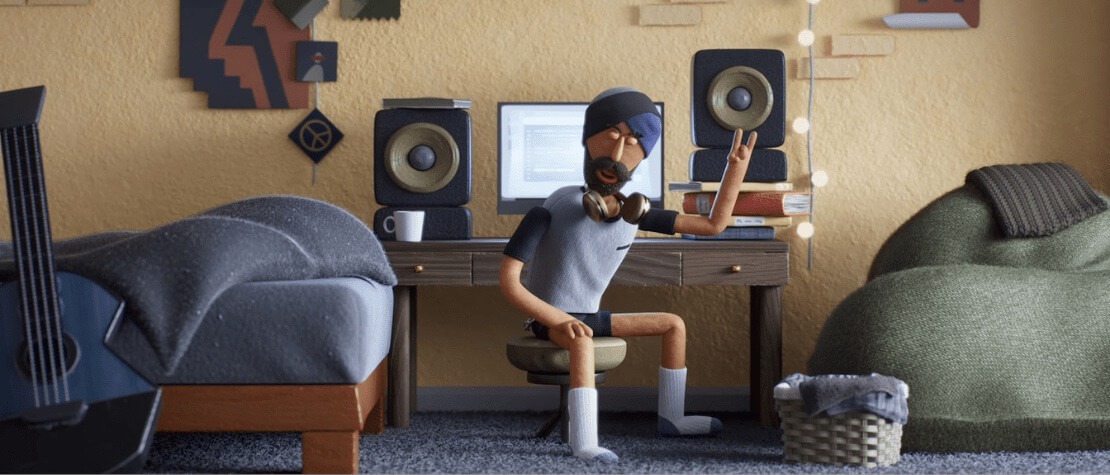 How did SyncSketch support the client review cycle?

Jon: We do use SyncSketch for external client review sessions, but it is usually on a case-by-case basis, depending on client preference. Sometimes we just share an external link, they review it and then write us an email with some notes. And then sometimes clients get excited and use the markup tools!. It just shows how easy it is to pick up SyncSketch, even for non-creatives.

Chad: I've had clients use SyncSketch as a YouTube proxy where they can just hit the play button and watch whatever footage we've shared, but like Jon mentioned, some people take to it really quickly and get into drawing notes and comments on frames.


How significant are remote tools to support and streamline creative communication?

Jon: Extremely significant. Again, with our shift to remote working, it's hard to imagine how we would have coped without a synchronized platform. We vetted a tonne of different review tools to help us during this period and as I had previous experience with Syncsketch we quickly implemented it. The simplicity and ease of use really sold it to the wider team, so it was easy to bring in and implement compared to others we had looked at. That's why we gravitated towards SyncSketch specifically. Other tools we looked at were more about presentation and less about the way the artists could use it creatively on projects internally.

Chad: Exactly. Those other platforms were overkill–they were just too much for us. Sure, they might be good review tools and good for dailies management and note-taking and everything, but they're more of an overarching ecosystem and we didn't need all of that. We have our own proprietary pipeline which would have had to have been rebuilt to accommodate those tools. It would have completely changed how we work, not necessarily for the better. Whereas SyncSketch is easily integrated into our existing pipeline and is scalable; we can use it as much as we want to.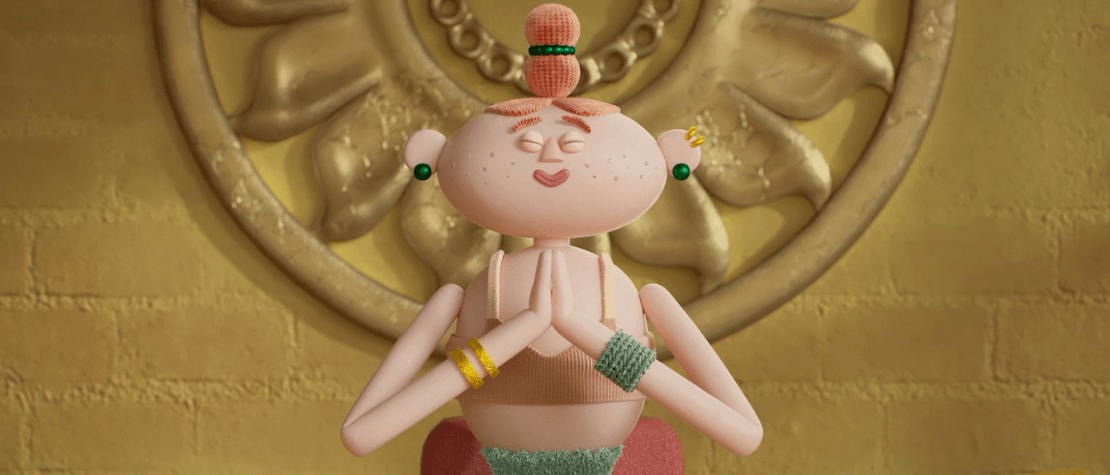 What plans do you have to use SyncSketch in the future?

Chad: Recently we've been reviewing FBX files using the new native 3D model viewer. We're currently working on an AR project where they're making objects and then tracking them into a scene. They're modeling, applying textures, exporting as an FBX, and then uploading it to SyncSketch for review. It's pretty exciting. The whole team was in awe – I'm not exaggerating – everybody's geeking out about the new update. We have big plans for it in the future.

Jon: The ability to review FBX models in SyncSketch is entirely new to me, but I can already foresee how I'll use it. It's an exciting prospect to be able to review 3D models in SyncSketch instead of just looking at screenshots or opening up a different program. Game-changing.

Would you recommend SyncSketch to other studios?

Jon: Had they not been using it already, I would say that it's the best solution we've found for both real-time collaborative work and asynchronous work with your team. It's the closest thing to actually being in a room with everyone and looking at the same screen in real-time. As a Supervisor, it also allows me to review work ahead of time. I can still jump into SyncSketch before our dailies to prepare and have specific feedback ready to go before anyone else joins. It meets both ends of the spectrum.

Chad: I couldn't say it any better. It's essential to the way we work now – even after we've started returning to the office. There's no going back.
---
Discover how others are utilizing SyncSketch on our blog.