Double Fine Doubles Down on SyncSketch
Double Fine Productions is an award-winning game development studio founded in 2000 by games industry veteran Tim Schafer. Located in San Francisco's South of Market district, Double Fine is committed to making high-quality games with an emphasis on originality, story, characters, and fun. We recently caught up with Michael Tucker, Producer at Double Fine, to discuss his latest project with Tim Shafer, Psychonauts 2, and learn more about how the team uses SyncSketch day-to-day.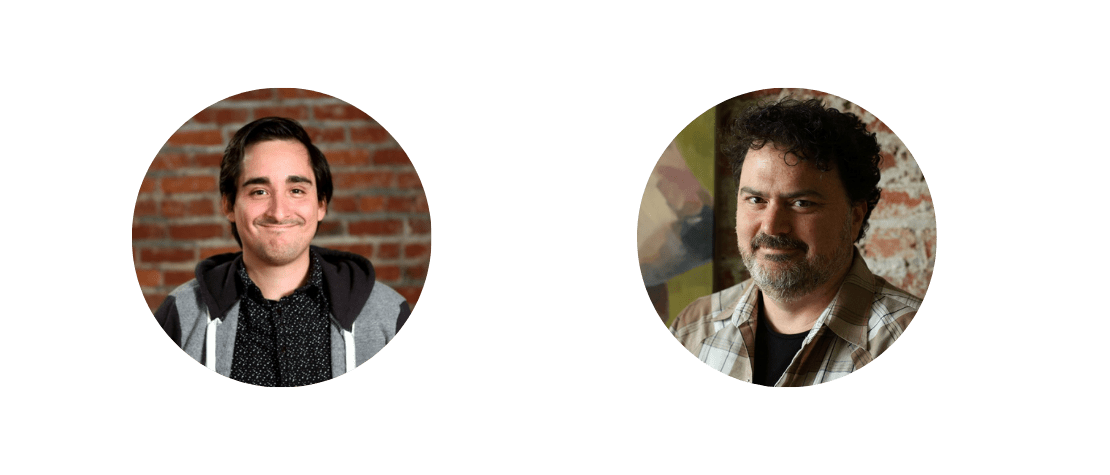 Please introduce yourself and the role that you play at Double Fine

I've been working as a Producer at Double Fine for many years now. My role typically supports the entire production department since we've got a smaller team. I handle all of the daily production needs, especially in the planning part of the project. But before I joined Double Fine, I used to work in production at Pixar which is where I first met Bernhard and Phil who would eventually go on to develop SyncSketch.

What are some recent projects you're proud of?

We've recently released Psychonauts 2, the long-awaited sequel to the original 'cult classic' game that was released back in 2005. We originally announced the sequel almost six years ago when Tim Schafer, our founder and games industry veteran, had an outline for what he wanted for a follow-up game. Then over the course of the next five and a half years, with Kickstarter campaigns and acquisition by Microsoft, we finally launched the game in August of this year. It was definitely a very difficult but rewarding process. It took years to integrate the animations correctly, but you just have to trust that it will all come together in the end and when it does you get a very strong moment of "oh, this is all going to work out!"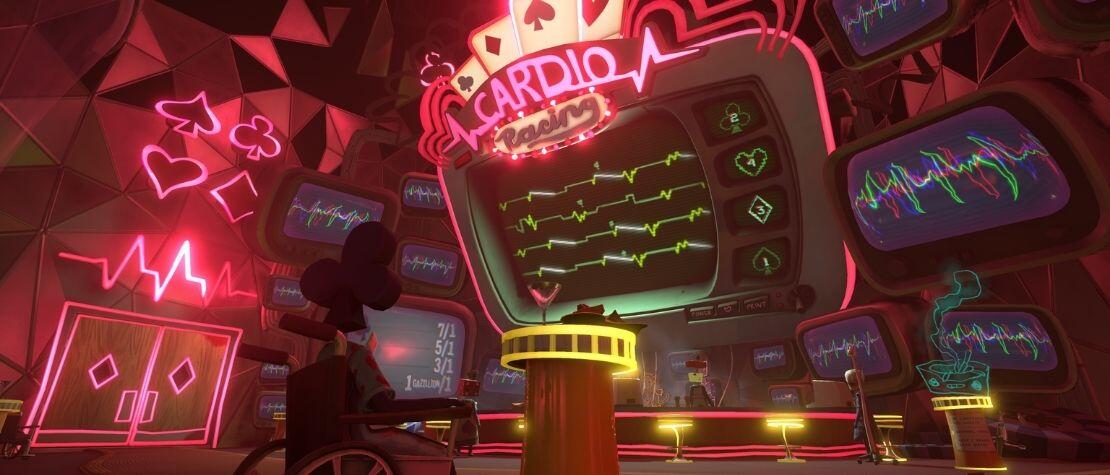 What tools and workflows did you use during the development of Psychonauts 2?

We used Unreal Engine to make the game. We had previously used Unreal to make a spin-off Psychonauts game for VR called 'Psychonauts in the Rhombus of Ruin' so we had some familiarity with the toolkit but it was relatively new territory for us. One thing we struggled with was giving feedback. Eventually, we completely moved all our reviews over to SyncSketch. It was really useful for quick draw overs and to annotate any notes we had. By the end of the project, it had become our universal review and feedback tool – all the departments were using it! It may have started out as just an animation tool, but it quickly evolved. Lisette Titre-Montgomery, our Art Director, would review videos in SyncSketch and just leave reviews by drawing directly on the frames. Then the production team, including myself, would follow up on that and take all of their notes and add them to Jira tickets manually. I'm sure there's a lot of ways you could streamline even that process, but our goal was to take any feedback and get it over directly to the person who needed it.

Tell us about Double Fine's journey with SyncSketch

After leaving Pixar, I realized that I had grown accustomed to the complex tools and infrastructure that they had built over the decades. And after starting at Double Fine, which had a much more modest setup, I decided that we needed to shake things up. We were looking for tools that would help optimize our pipeline, as well as the review process, and Syncsketch was one of the contenders. Once I realized that Bernhard and Phil were behind it, I was sold. I knew that they had built SyncSketch with animators in mind, so it was a really great way to get a comprehensive review toolset without having to install a whole new pipeline.

We have been using SyncSketch for a while now, but prior to that our feedback consisted of uploaded work to a forum and the team would leave comments underneath. It was very straightforward, but the process of searching for the right post or thread was very tedious. Plus, there was no way to get decent visual feedback on videos. If you wanted to do a draw over you had to download the file, add notes in Photoshop, and then make everyone aware that it's a direct response to a specific piece of feedback from a specific comment on a specific post. That process gets tangled quickly and is hard to keep track of. Whereas with SyncSketch, all the notes are in one place–down to the frame–and it makes things much more concise. Our artists like to use it to communicate as quickly as possible, and that's the most valuable thing.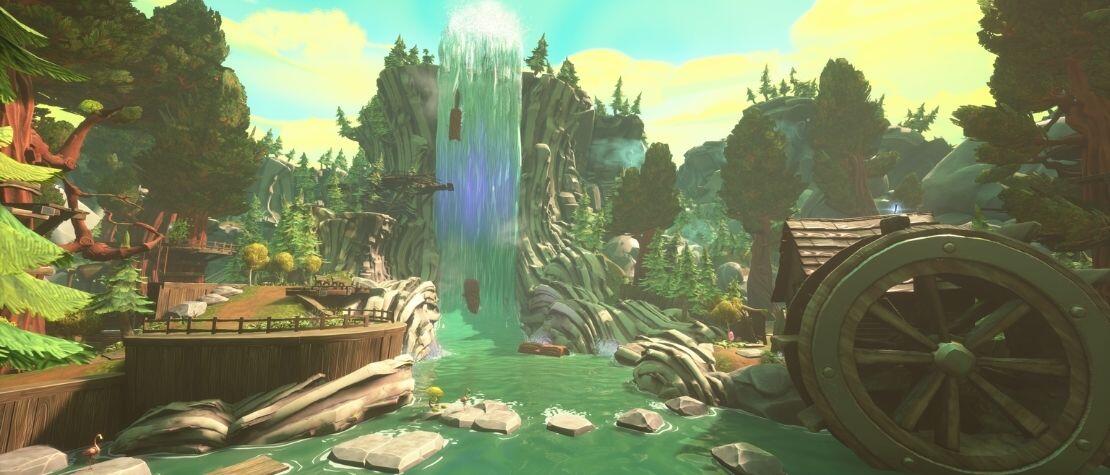 How do you use SyncSketch internally at Double Fine?

After gathering together, the lead artist would start a session in SyncSketch and draw over frames and leave notes as we scrubbed through the work that needed reviewing. Think of it as a round table – everyone together, discussing the work and leaving feedback. It's typically very easy for there to be misunderstandings when review notes are being passed back and forth in this industry, but our artists can now jump into SyncSketch and see the feedback directly for themselves. It takes any ambiguity out of the feedback received, so for that reason alone, it's invaluable. We didn't really have any trouble with integrating it into our workflow at all and I don't know how we would have reviewed creative work without it once we all had to adopt a remote-working setup.

Syncsketch definitely has played a key role in streamlining our production timeline, specifically with animation. Even when an animator is not able to attend a review live, the fact that we can go in and see the exact notes they received is super helpful. Also with VFX, it's key. As it can be a tad complicated with specific components that might be interactive, being able to do detailed draw overs or point to those specific components is tremendously helpful. Iterations can change substantially, if not entirely, from the initial direction we were going for. To be able to look at earlier videos and see where the first iteration was, compared with the most recent one, saves a lot of time iterating which frees up more time for us to be creative.

Which features of SyncSketch are particularly useful to Double Fine?

These tools have clearly been built by animators for animators. Primarily our team was thrilled with the fidelity of the brushes available, the simplicity of the color picker tool, and the fact that the frames are synchronized across all viewers. They've all been game-changers for us. However, the most useful feature for our artists is being able to give notes visually on specific frames. Not only that but we are able to organize complicated assets within the review structure of SyncSketch which has been incredibly helpful; being able to go back through our notes and look at previous iterations.

We've even managed to review completed levels of our game using SyncSketch! A member of the team had the bright idea to video record themselves playing through a level of the game and then upload the footage to SyncSketch for us to review. We can highlight different aspects of the level where we noticed some issues or things we'd like to change in SyncSketch and then make those changes. That was a really cool and innovative way of reviewing that we would never have thought of without access to Syncsketch. I can honestly say I've never had a dailies session like it!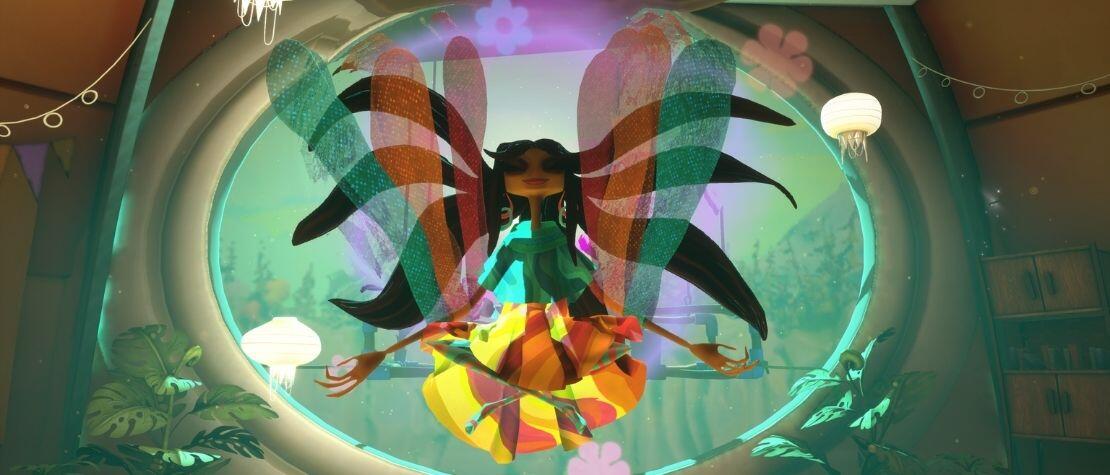 What plans do you have to use SyncSketch in the future?

We plan on using SyncSketch as our primary internal review tool for the foreseeable future. Even as we're exploring tools for other purposes, like a digital asset manager for studio assets, we will definitely be keeping SyncSketch. It's the tool that everyone is comfortable with. We really can't find another review tool that does what SyncSketch does – it's perfect. And while we haven't had many opportunities to look into it yet, the new 3D Model Reviewer is going to be something that we leverage substantially in the future for new projects as well.

How significant are remote tools to support and streamline creative communication?

Remote tools like SyncSketch will be of huge significance as companies move towards virtual or hybrid workflows. Like most studios over the last year or so, Double Fine has had to quickly adjust to a hybrid way of working so SyncSketch has been an incredibly useful tool. Even before the pandemic, being able to share reviews in SyncSketch was highly beneficial. When people have to work at home or if somebody is permanently remote, being able to watch the animation together and scrub through it together was amazing. Especially now, remote review tools help keep the team inclusive, regardless of what the situation is moving forward.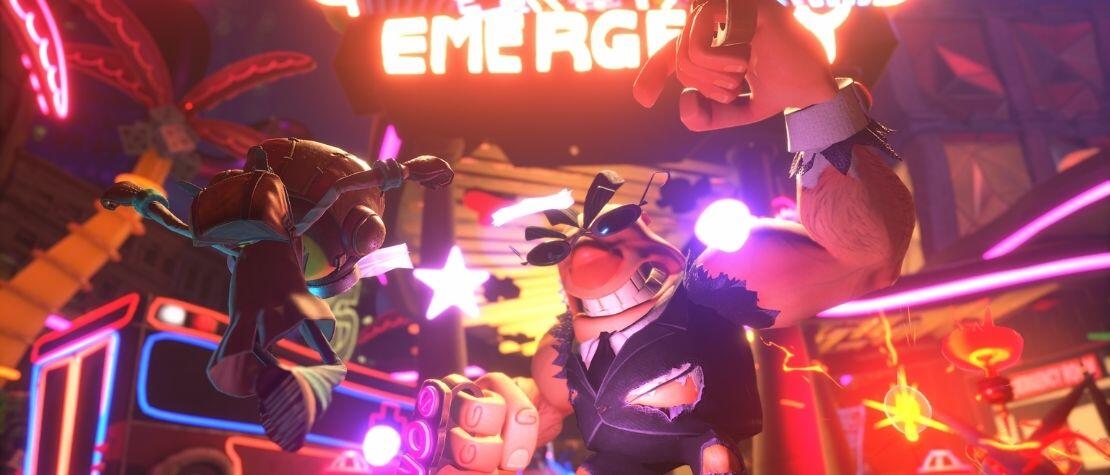 Would you recommend SyncSketch to other studios?

Absolutely. We cannot recommend it enough for studios that are struggling to keep track of their reviews since moving to remote working. The brushes and other features are all made with artists in mind so it's so simple to pick up and implement studio-wide. Our staff have been loving it and some of them are even using it outside of the studio workflow, with their own students or mentees. Compared to similar tools, it's simple to get started with and you can scale up and down as projects demand. There's a ton of additional features you can use, but the basic toolset–drawing directly on a video and marking all the details of a specific frame–is available immediately.

I would also like to say just how amazing the SyncSketch team has been on the whole. Whenever we ran into any minor issues we were able to reach out to them directly. Nine times out of ten they were already aware of them and they'd be sorted in the next update.
---
Discover how others are utilizing SyncSketch on our blog.